36"(H)x22"(w)
Made of high quality white gloss PVC this Celtic inspired
cross comes complete with ground mounting stake and
all hardware for easy on site installation A strong, maintenance
free cross that is as beautiful as it is durable.
$179.00




For more information about The Highlander or
The Monarch, please call us @ 609-841-0172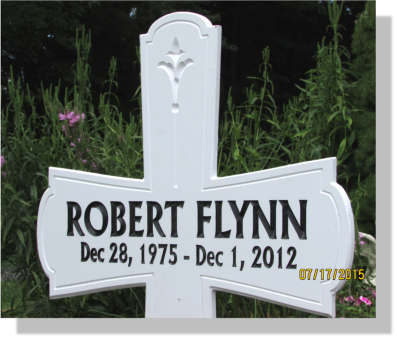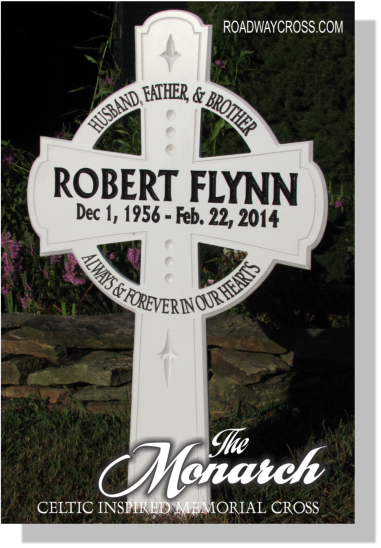 This Celtic inspired memorial
cross offers extra space for
additional text such as scripture
verses or thoughts from loved
ones. Also available with Memory
Plaque
35"(H)x22"(W)
$215.00
All our crosses come come complete with installation kit and instructions
To Order please use the "buy now" button located directly below
and choose the model cross from the drop down menu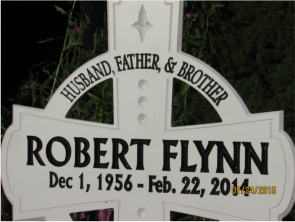 The Highlander with Memory Plaque
Order the Highlander Memorial
cross here
letteringplus@netzero.net
E-Mail photos to this address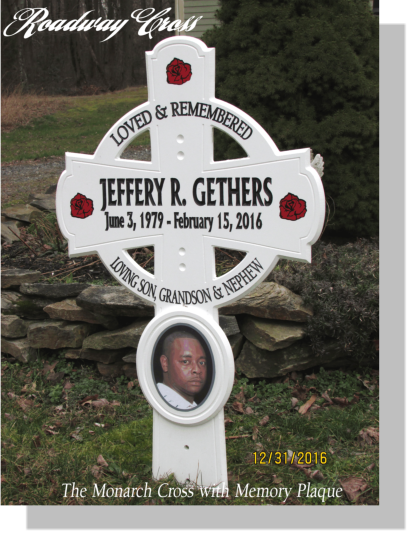 The Monarch Cross
with Memory Plaque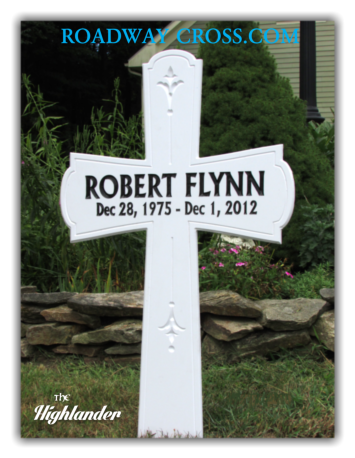 Cruces conmemorativos laterales del camino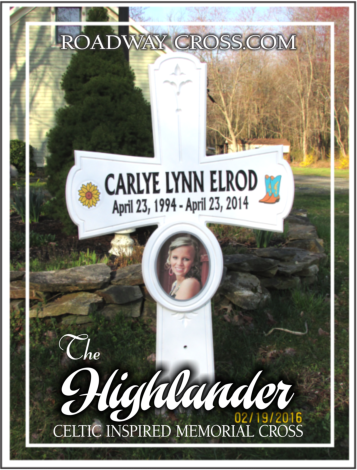 PURCHASE MONARCH CROSS HERE
letteringplus@netzero.net
Unlike our competitors, our road side and highway memorial crosses are much larger. At 35" in height it is design to be seen
and read at a distance.






PLEASE SEND ALL TEXT FOR THE HIGHLANDER CROSS PREVIEW
DRAWING USING THE BUTTON BELOW

PLEASE SEND ALL TEXT FOR THE MONARCH CROSS PREVIEW
DRAWING USING THE BUTTON BELOW